Partnering to Reduce Realtime Risk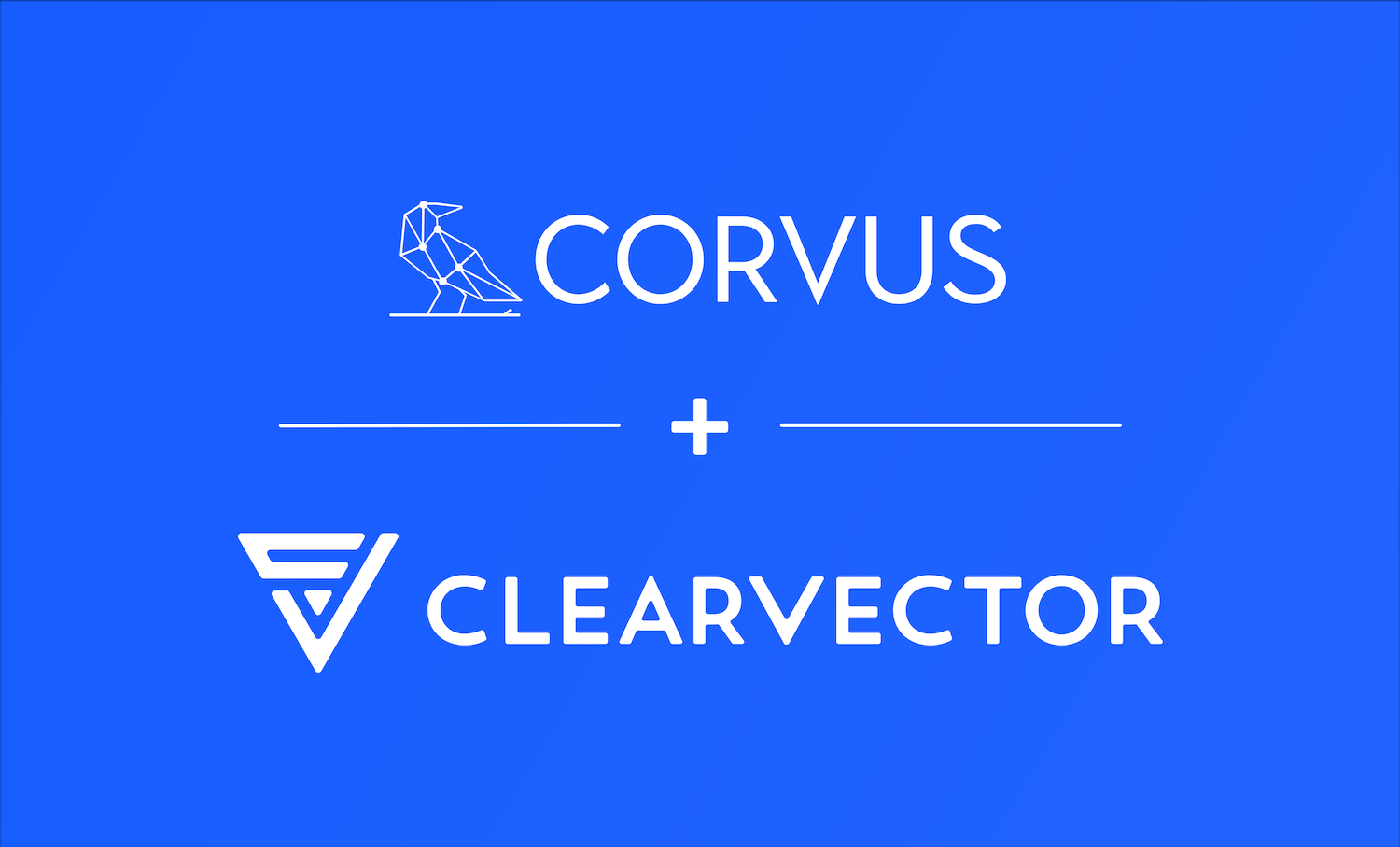 Fighting cybersecurity adversaries can feel a bit like the carnival game Whac-A-Mole; every time one threat is stopped, another pops up to take its place. That's why ClearVector is on a mission to enable realtime intelligence and control over the identities operating in an environment, instead of playing a never-ending game of Whac-A-Mole.
To accomplish this, we seek – and use – relevant data both within the ClearVector platform, and when possible, through partners. Today, we're excited to announce a partnership with Corvus Insurance, the market-leading specialty insurance MGA offering Smart Commercial Insurance® products powered by AI-driven risk data. The pairing is a natural fit, as both ClearVector and Corvus use risk-based, data-driven approaches that provide accurate and timely insights to customers.
A Powerful Edge
Adversaries are increasingly exploiting vulnerabilities that enable large payouts using valid credentials. Until now, data about what's happening on networks and around claims was stored and accessed in separate systems. Historically, this gap led to a mismatch in prioritizing what really matters to reduce cybersecurity risk. This partnership will enable our mutual customers to leverage aggregated risk insights from both ClearVector and Corvus. Together, our teams will work concurrently to help our mutual customers understand, prioritize, and mitigate the relevant cybersecurity risks, at the right time.
Check out our ClearVector partner page for more information and watch this space for more updates as they're announced!